No reviews over the weekend but...
Trumpet fanfare please! I am very proud to announce that Discovering Diamonds has been awarded a place on the
Top 35 Historical Book Blog
s, a list selected from thousands of Historical Book blogs ... because "...they are actively working to educate, inspire, and empower their readers with frequent updates and high-quality information."
HUGE thank you to the wonderful #DDRevs team of reviewers and admin helpers - you are all stars! And thank you to the authors and visitors who enthusiastically support us! Wow! I'm thrilled!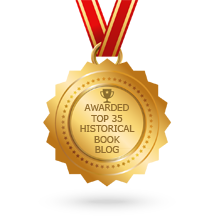 And....
join us every day for a short story inspired by a song
enjoy the story - and see if you can guess the song title!
authors will include:
1st

Philip K Allan
2
nd
J J Toner
6th

Barbara Gaskell Denvil
25th

MERRY CHRISTMAS
26th
Helen Hollick
... did you miss
where you will find all sorts of interesting things
to amuse, entertain and inform!